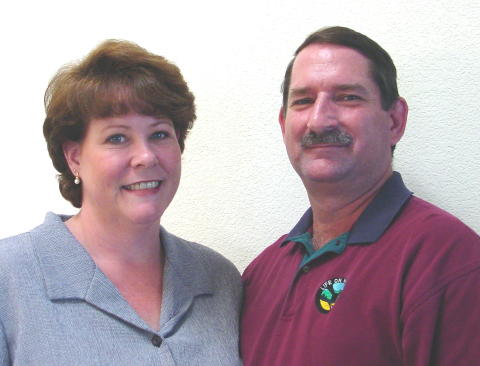 2004 - Starting Out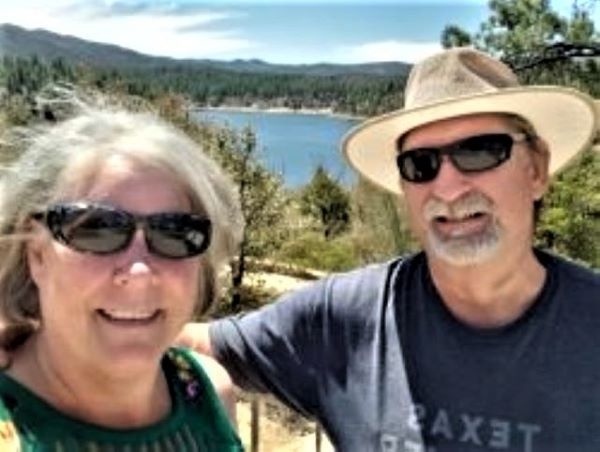 2021 - Still Going Strong
Larry and Connie (Constance)  are both originally from Torrance, CA. Although we went to different High Schools, we met while working at the same restaurant. Soon afterwards, Larry entered the U.S. Air Force in 1977 and we were married in 1978. Besides being husband and wife, we've been the best of friends ever since. As Connie says, "We're soul mates". In 1981, we also decided to become parents with the birth of Leslie. We had so much fun being parents, we had another daughter in 1985 when Cindy (Cynthia) was born. Larry served our country for 20 years in the U.S. Air Force and worked as an Information Technology Engineer. Once the girls were older, Connie received training as a Dental Assistant, and happily worked in that career for over 13+ years.
Spending most of our adult life in the military, we enjoyed traveling and moving every few years. To us, it was great getting the chance to live in different parts of the country and the world. However, if we stayed in one place too long, Larry got what he called "the 3 year itch". Very similar to "hitchitch", we'd get a strong desire to get moving to a new location and new experiences. Since retiring from the USAF in 1998, Larry's had "hitchitch" real bad. After retiring from the USAF, we temporarily settled in Chandler, AZ until we started traveling full-time in the RV. In September 2004, at the ages of 46 and 43, we sold almost everything we owned and started traveling full-time. But that's another story (which you can read here).
This website was created in 2002 and was fairly active until 2009. But the popularity of Facebook almost killed this website. Many of the articles here are older and were written for our first motohome, but the articles are still valid. In 2010, we purchased our 40' Tiffin Phaeton motorhome and have a few articles related to improving this home. In 2014, the website was revitalized. Primarily, since we'll be making a long desired trip to Alaska in 2015. We plan to keep a "blog" on our travels, photos and other information. Okay - that lasted a year before the Blog went dead again. But we're starting to travel again in 2019, so I'll REALLY try to keep this Blog active (again). We've been busy with extended trips worldwide. The Blog has been updated with the details of these "Epic" adventures.
Before COVID-19 hit the world in early 2020, we had plans to visit the Canadian Maritimes. We were then going to purchase a motorhome in Europe and travel Europe for 9 months a year. We made it to Europe in 2021 and attended a HUGE motorhome show in Germany. We left Europe with a plan, and a mothorhome in mind that we wanted to purchase. However, our travel plans changed. Due to family issues, we ended up buying a "sticks and bricks" house again and sold our beloved 40' Tiffin Phaeton motorhome. Although we canceled (postponed?) our Europe full-time travel plans, we still had the travel bug. We ended up purchasing a 2023 Leisure Travel Vans 25' Unity TB motorhome for traveling in North America. We've also have been able to make 30 - 60 day trips to various countries each year. We'll continue to update the website with more information on our new travel adventures!
We maintain this website and travel Blog for family and friends, but also as a historical record for us. We're constanly referring back to the Blog to when and where we've been.