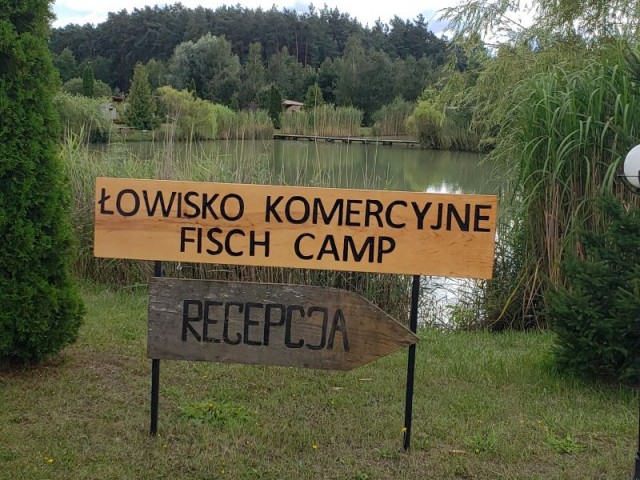 No wrong turn - a trip to Poland was a last minute decision. One of the nice things of traveling by motorhome is the freedom to change plans on a whim. But I'm getting ahead of myself.
Today was mainly a down day, catching up on computer issues, editing photos, and updating this blog. We rewarded ourselves with a nice evening out. We drove not far from the campground to a Croatian - German restaurant. The Adria Grill had very high ratings, and they were well deserved. Connie ordered a "grilled teller" with four types of meat (pork cutlets, cevapcici, minced steak, and rumpsteak) and I had a Jager schnitzel (my favorite). Very delicious, great atmosphere, and great service. Luckily, we found street parking we could fit into only a few blocks away.
One of the reasons we made this trip and rented the motorhome we did, was to test it out. We specifically wanted a 7-meter, "semi-integrated" motorhome, as this is the size and type we're thinking of purchasing. Friends who are traveling Europe in a motorhome have advised us to get the smallest motorhome we could live with. We now see why. The roads, tunnels, and parking isn't made for the larger vehicles. Even though this motorhome is only 7 meters (about 23 feet) long, we're starting to consider a 6 meter "camper van". It's still big by local standards, but it's better. Shorter, narrower, and less tall is better.
The other big difference we're experiencing is the difficulty to get out and explore. We can't easily take the motorhome out to go shopping and explore the local towns. Walking can only get you so far. While it wasn't feasible for this short trip, we can see where e-bikes will be very handy. We already plan to get them, once we start traveling here for extended periods. This will allow us to go exploring once we get parked in a town (Like today).
We had seen all of Berlin that we wanted. Since we had an extra day, Connie saw on the maps that Poland was only a couple hours away. Why not? We've never been to Poland.
We got a refund for our last day at the campground and made the 2 hour drive to Poland. We only had the one day, so we kept it close to the border. It was a pleasant drive. Entering Poland was easy. Being part of the Schengen Area, there wasn't any stopping at the border. Actually, there wasn't even a "welcoming sign" when entering Poland on this road. However, there was the old border station still there.
We headed to the old Fort Sarbinowo near the Germany-Poland border. This old fort was built between 1883-1887. It's just in ruins now. We had a few problems finding it, but eventually we did. We parked nearby and trekked through the fields and forest to find it. We weren't equipped to go inside, so we walked around the outside of the ruins.
After a couple hours exploring, we headed to our night's stop, 30 minutes to the small town of Ownice, Poland. Along the way, we stopped at a local bazar. It was interesting, many of the sale booths were closing up (at 2pm). Not to mention we didn't need anything (too bad we had already eaten, the food looked great).
For 74.31zl (€16.25 - $19.50 US), we got a quiet night's stop at the "Fish Camp Ownice". This included electric, water, showers, and bathrooms, but no dump stations. It rained the entire night and I was worried we would be stuck getting out, since we were parked on the wet grass. Luckily, we had no problems. Of course, language was a small issue, they spoke a little German, as do I. When they showed me the price list, I saw that it would be over €70 for the night. Yikes! But, they explained this was in Polish Zloty. Better priced when you do the conversion. I paid in Euros, but received Polish Zloty in change. Now I have about $4 in Polish money I don't need (until we return to Poland).