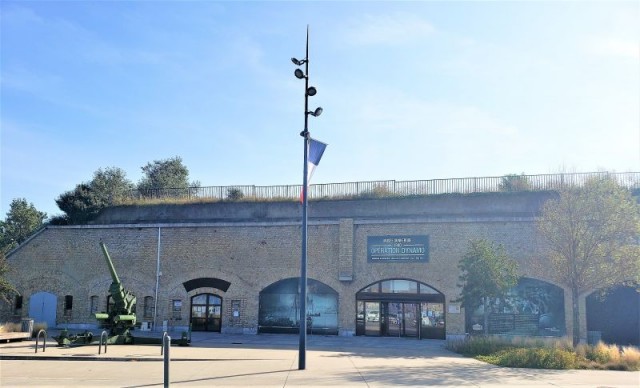 September 7th & 8th, 2021
We spent the last couple of days in Dunkirk, France. Dunkirk's name was sadly marked in history during World War II. The Dunkirk evacuation, codenamed Operation Dynamo and also known as the Miracle of Dunkirk, or just Dunkirk, was the evacuation of Allied soldiers during World War II from the beaches and harbor of Dunkirk, in the north of France, between 26 May and 4 June 1940. The operation commenced after large numbers of Belgian, British, and French troops were cut off and surrounded by German troops during the six-week Battle of France.
When we first arrived in town, we visited the Musee Dunkerque 1940 - Operation Dynamo (Museum). The museum is installed in the curtain walls of BASTION 32 which was the Headquarters of the defense of the fortified sector of DUNKERQUE. Although a small museum, it was very informative and well laid out with all exhibits also being in English. Entrance was €7.50 per person ($9 US).
From the museum, we drove through town to reach our campsite, located within a short walk on the same beach that the evacuation was held. Camping La Licorne (The Unicorn) is a wonderful campground. For €15.10 ($18.12 US) we had a full service campground. It was only a 5 minute walk through the dunes to reach the beach on the North Sea. The weather was great and felt good with the gentle ocean breeze. It was so relaxing, we decided to stay a second night.
One last time, Connie walked to the nearby Carrfour market. She got a little carried away and forgot she needed to carry all that stuff back to the campground. She made it, but was exhausted when she got back. I hope we can drink 5 liters of wine in a couple days! No problem. 😉 We also spent some time at the beach and started to do a little surf swimming. But others were getting stung by jelly fish which scared us off from going too far into the North Sea. Still it was a good day.