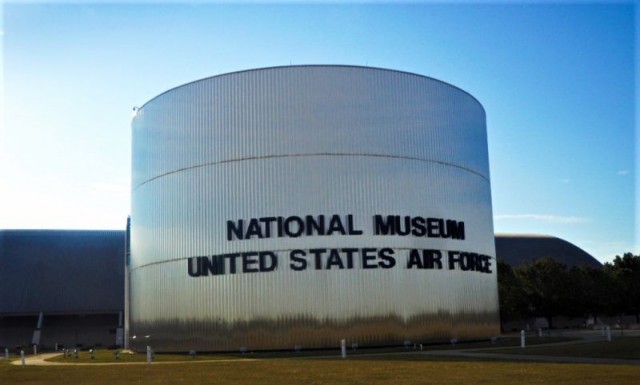 Last month, I forgot to congratulate ourselves on our 15th anniversary of traveling full time in a motorhome! We sold our house in Arizona (and about everything else) and moved into our motorhome on September 9th, 2004. We've been having so much fun and new adventures with this lifestyle we don't when (or if) we'll ever stop. But who knows what the future holds for us.
Tonight, we also reach another milestone for ourselves. One of our goals while traveling has been to spend the night together in all 50 states. This isn't necessarily in the motorhome, but we did have to spend the night together. Tonight, we're spending the night in Fort Knox, Kentucky. These past few months we've been knocking off the last 10 states from our list of states to stay in. Recently, West Virginia, Indiana, Ohio, Iowa, Michigan, Illinois, Minnesota, Wisconsin, and North Dakota were knocked off the list. Kentucky now makes it all 50 states we've stayed in! It only took us 40 years and 11 months (since we got married).

Ohio, West Virginia, and Kentucky
After having a great time in Elkhart County, Indiana, we moved further east into Ohio. We spent a couple days at the Camp Perry RV Park near Port Clinton, OH. Although this RV Park is operated by the Ohio National Guard, it's one of the few military campgrounds open to the public. Besides visiting the RV Park for our U.S. Military Campgrounds and RV Parks website, we wanted to visit the nearby Henry Ford Museum of American Innovation and Ford F-150 Truck Factory in Dearborn, Michigan.
We had recently heard good things about the Henry Ford Museum and added it to our list of places to visit. It was only a 90 minute drive from our RV Park in Ohio. WOW! This is some museum! In their own words: "A vibrant exploration of genius in all its forms, Henry Ford Museum of American Innovation allows you to experience the strides of America's greatest minds while fully immersing yourself in their stories. Step inside the bus where Rosa Parks took a stand by taking a seat. Play pilot as you explore flight innovations, starting with the Wright brothers' achievements, or make yourself at home inside Buckminster Fuller's circular Dymaxion House." There's way too much on display to list here. I especially liked seeing all of the actual Presidential vehicles, including the car John F. Kennedy was shot in.

In addition to the Henry Ford Museum, they offer the Greenfield Village. This village has over 80 acres segregated into 7 historic districts. These districts are full of period actors and artisans demonstrating and portraying many historical figures. They also offer the Ford Rouge Factory Tour. This factory is where all Ford F-150 trucks are built.
We only had one day available, so we spent about 4 hours in the Henry Ford museum and another 3 hours on the Factory Tour. Time did not allow us to visit Greenfield Village, but Bob & Joyce went on another day and they loved it. We saw about 80% of the museum, which was enough for us. Old American furniture didn't interest us, and we didn't spend much time with the agriculture equipment (although I did climb into the cab of a a corn combine). If you're ever near Detroit, Michigan, I highly recommend spending a day at the Henry Ford Museum.
I knew we were pushing our time, but we were there and I'd also wanted to take the factory tour. We both enjoyed the tour and thought it was fascinating to see the organization and methods used to build the Ford F-150 trucks. I'm still amazed on how they can roll a new truck off the assembly line about every 55 seconds. That's a LOT of trucks!

After our quick visit at Camp Perry, we moved down to the Wright-Patterson AFB Bass Lake FamCamp (Family Campground) in Dayton, OH. During our week here, we visited the National Museum of the US Air Force. This museum is HUGE! Four+ buildings house hundreds of aircraft and displays. On display are aircraft from early flight, World War I, World War II, Korea, Southeast Asia, Modern aircraft, Space, Research and Development, Presidential Aircraft, and everything in between. Most of the aircraft are original. Included on display is the original B-17F "Memphis Belle" from World War II and "Bockscar", the B-29 that dropped the last atomic bomb on Japan that ended WWII. You can walk through the Boeing VC-137C SAM 26000 that served as Air Fore One (the President's Plane) from 1962 to 1972. SAM 26000 bears an intimate connection to one of the nation's greatest tragedies, a moment that forever altered the course of American history. On Nov. 22, 1963, President Kennedy was assassinated while traveling in a motorcade through downtown Dallas, Texas. Hours later, Vice President Lyndon B. Johnson was sworn in as the new president aboard SAM 26000. The aircraft then carried Kennedy's body and President Johnson back to Washington, D.C., and a grieving nation.
The Air Force museum offers 4 different 90-minute tours. We took one tour and spent another 2 hours exploring one building on our own. Connie was a little tired of museums and aircraft, but I returned another day for another 5 hours. Even then, I rushed through many sections of the museum. To see it all (and read the displays), allow about a day per building. Another HIGHLY recommended visit. The museum and tours are free. However, you're not allowed to bring food or drinks in, including water. They then charge you $3 for a small bottle of water! Shame on the USAF for the high-cost and terrible tasting food in the museum.

While in Dayton, we had dinner with Connie's childhood friend, Judy McCullough-Markley. They were close friends from 1971-1977. We also visited the Huffman Prairie Flying Field Interpretive Center. Many people forget that the Wright Brothers lived and designed their "aircraft" in Dayton, OH. Kittyhawk, NC is where they tested and flew their aircraft for a couple years, including the famous first powered flight in 1903. But they lived in Dayton, OH and did most of their work at Huffman Field. The interpretive center exhibits focus on the Wright brothers' development of the world's first practical airplane at Huffman Prairie in 1904 and 1905, their flying school starting in 1910, and the accomplishments of Wright-Patterson Air Force Base.
Bob and Joyce Childre also surprised us (again) and showed up unexpected at the campground. They hung around for a few days and also toured the Air Force museum. We said "goodbye" to them once again, but we'll meet-up in Florida soon. Connie and I changed our future travels plans again (for about the 20th time) and are now heading to Florida for the winter. I think we're committed on this plan, as we bought plane tickets to return to California in November for Connie's parent's 50th anniversary. We think it's early enough in the "snow-bird" season that we'll get an RV site at Patrick AFB for the next 4 months without having a reservation. Wish us luck!

After knocking Ohio off our "States Visited" list, we only had 2 left. West Virginia was one of those states we never spent the night in together. Since we were less than 200 miles from West Virginia, we headed there to spend at least one night. We headed directly east to Wheeling Island. We spent the night at the Wheeling Island Casino. We enjoyed a dark and quiet stay in their parking lot. They also gave us $30 each in free-play, as new card members. We walked away with more money in our wallet and never spent any of our own money.
We decided to change travel plans (again) and stay in West Virginia for a few more nights. We drove further south to a small lake called East Lynn Lake. We stayed 4 nights at the East Fork Corps of Engineers Campground. This was definitely an adventure! The roads for the last 40 miles were narrow and windy with low hanging trees overgrown into the road. It was a "white-knuckle" drive to the campground. But we arrived safely and enjoyed some relaxing quiet time. This is in the middle of nowhere with nothing to visit. After all of the recent large museums, we were glad to relax and catch-up on computer work. We didn't even have cell phone or cell service here. Luckily, we were able to get service with our Satellite Internet, although it was a bit finicky. We like COE campgrounds, as they usually have electricity and are affordable. With a Senior Pass, camping here was only $10 a night.

Today was a long drive of almost 300 miles. When leaving East Lynn Lake, the road we got onto had a sign stating "Road Not Suitable For Large Trucks". Oops! We were already on the road and I was committed. Luckily, there wasn't much traffic and we survived without any issues. Although, it was a bit more scary than we would have liked. We arrived this afternoon at Camp Carlson Recreation Area in Fort Knox, Kentucky. Our 50th state to spend the night in together. List complete! We'll be here for about 4 days and already have several outings planned. Read about it in my next blog posting!