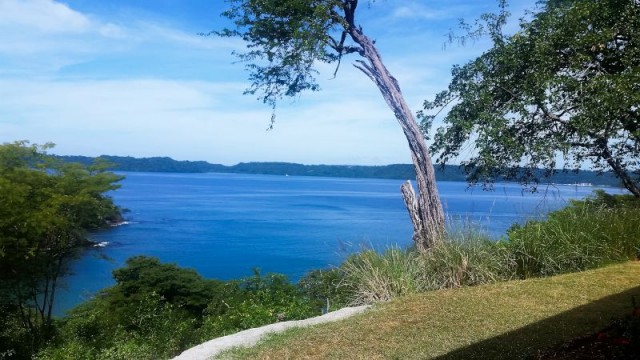 Okay, I haven't been keeping this blog current, have I? It just seems there's no time to work on the blog. I have other (higher priority) tasks to get done first. Although Connie and I aren't working the summer of 2019, we still have "work" that needs to get done. We still work as independent contractors providing various computer, website and email services. I finally got caught up enough to work on this blog.
Well, what have we been doing these past 2 months? A bunch! After leaving Colorado, we headed to South Lake Tahoe for a company meeting. After a week there, we
drove to Lone Pine, CA and stayed at Tuttle Creek Campground (36.565211,-118.1290207) in the Alabama Hills.This is a quiet BLM campground for $4 a night with a senior pass. The Alabama Hills is an interesting place at the base of Mt. Whitney. MANY movies and TV shows have been filmed in this area for the past 80+ years. In addition to the numerous television shows, here's a list of 370 movies that were filmed in this area.
When we left the Lone Pine, CA (Alabama Hills) area, we headed to the Desert Eagle Family Campground at Nellis AFB in Las Vegas, NV. We met up with friends Bob and Joyce and spent a week exploring and playing games. We had originally planned to only stay a couple days, then move to a boondocking area near the Valley of Fire State Park. But it was still pretty hot and the electricity for air conditioning was very welcomed.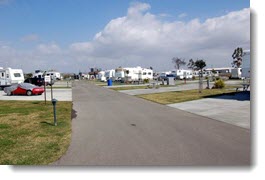 After only a week in Las Vegas, we moved over to the Seal Beach RV Park at the Naval Weapons Station Seal Beach, CA. Connie's brother, Brian, was getting married to Ronda on November 10th. We greatly enjoyed visiting Connie's family and attending the wedding. Daughter Cindy and husband Matthew came in for the wedding from Phoenix. Daughter Leslie and grand-daughters Kaylee and Khloe also came in for the wedding from Seattle. So the Farqhuar's had a little family reunion at the same time. We really like the Seal Beach RV Park. It's just having to deal with the terrible LA traffic (freeway parking lot).
Around the middle of November, we moved east to Borrego Springs and met up with Bob and Joyce again. Bob and Joyce are "part-time" Rvers, who travel about 6 - 8 months out of the year. They still have a "bricks and sticks" house in Florida. This is the same couple we traveled to Alaska with in 2015. We usually meet up somewhere every few years. We stayed a couple weeks near Borrego Springs on Rock House Rd, (33.302825, -116.280553) boondocking with Boomer friends from the Escapee's RV Club. Over the course of two weeks, about 15 RV's attended the Thanksgiving event. The weather was great, except for the day we had the turkey day potluck. The high winds drove us indoors. During our visit, we went into Pam Springs and spent the night with co-workers Jake and Csilla Stamm. They came out to visit us another day in the desert and got exposed to the "rough life" of dry-camping in the desert.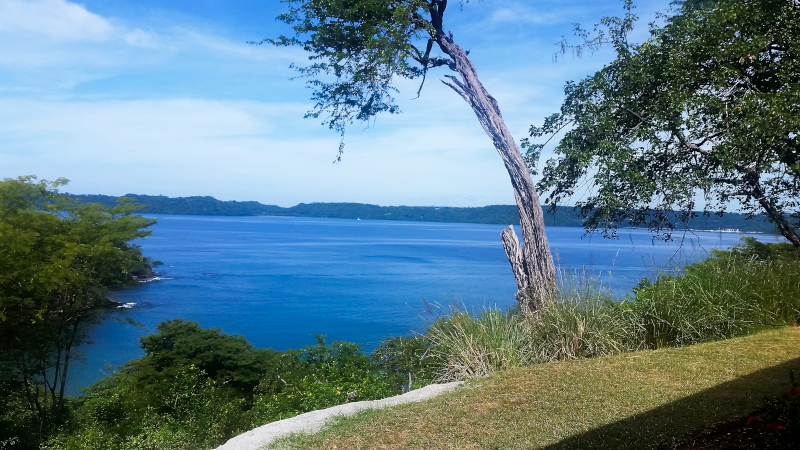 Around the end of November, we headed out towards Apache Junction, AZ. We stopped for the night in Quartzsite, AZ (dry camping at 33.666778, -114.174121). While Connie and I went into the Brookhaven RV Park, Bob and Joyce went into the Lost Dutchman State Park. Since we had been having generator problems, we wanted electricity to keep the residential fridge running while Connie and I took a vacation for our 40th anniversary. Our gift to ourselves was a week's vacation to Costa Rica! We stayed at the Secrets Papagayo Resort in Gunacaste. This was an all-inclusive resort, so all food and drinks were included. This makes a more relaxing vacation for me. While here, we did a couple all-day excursions into the rain forest. The first day was 14 hours long and took us to the famous Arenal Volcano near San Carlos. This is an active volcano, and actually looked like a volcano. We were lucky to have a clear day and see the volcano from different angles. Our day trip included a boat ride on Arenal Lake to see the volcano, lunch at a wonderful restaurant (with a traditional Costa Rican meal), then we spent hours taking a hike in the rain forest. Luckily, there wasn't much rain, but we also didn't see many animals. The "Eyelash Viper" was the most interesting to see. Especially since it's the 2nd most deadly snake in Costa Rica. We "kind of" saw a Sloth, but all we really saw was a dark brown spot in the trees. The walk through the rain forest included many hanging bridges. Overall, the hike was nice, but not overwhelming. Afterwards, we headed to some natural hot-tubs with volcanic hot water. Then it was on to a good dinner, then the 3.5 hours trip back to the resort. That trip home was a killer!
Our other day excursion in Costa Rica was to the Rincón de La Vieja Volcano National Park. Here, we spent the entire day being "adventurous", It all started with a 1/4 mile water slide down the mountain through the jungle. Wow! That was more excitement than I expected. Then we had a demonstration on pottery making, some Costa Rican coffee tasting, a sampling of traditional food. One of the highlights of this trip was the doing the zip-lines. There was a series of 7 zip-lines over/through the jungle, with the longest being over 1460' long. We had a blast! By now, we were pretty hungry and enjoyed another wonderful meal. This time, it was actually raining in the rain forest, so we didn't get to make the hike to a large water-fall. While others in the group went on a horse-back ride, we choose to take the wagon ride in the rain instead to the mud baths. While not really "baths", we had to sit in a sauna for 15 minutes to "open the pores", then we covered ourselves in hot mud. After letting the mud dry, we rinsed off with VERY COLD water. From there, we spent the next 90 minutes in volcanic heated hot pools. The hottest was over 106 degrees, which I could only last a few minutes in. Finally, after another long day, we made the 90 minute bus ride back to the resort. Exhausted, it felt wonderful to have another fantastic meal and sit on the beach with a relaxing drink.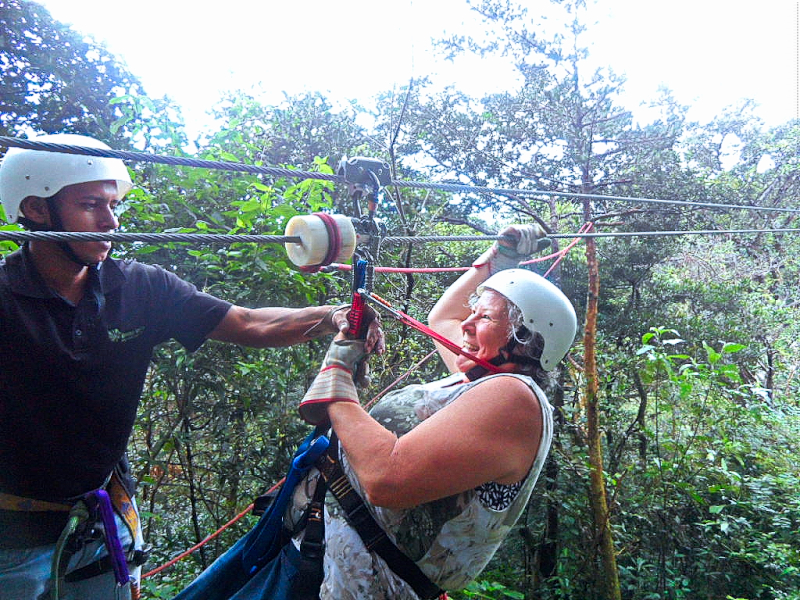 For our vacation, we made the day's drive from Apache Junction, AZ to Torrance, CA. It was less expensive to fly out of Los Angeles. We spent the night before leaving and after returning with Connie's parents. After our return to LA, we made the day's drive back to Apache Junction, AZ. This is where we're currently at. We've been catching up on some computer work and doctor's appointments. We'll be here until the middle of January. We'll spend Christmas with daughter Cindy and her husband Matt. Then it's on to our annual pilgrimage to Quartzsite, AZ with our Boomer Escapee RV Club friends. From February 1st on, we don't yet know what we're doing, or where we'll be. Ahh - the freedom!