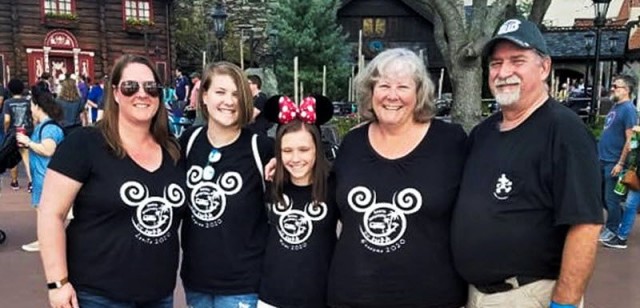 Yep, this Blog is a little late! I wanted to wait writing it, so I could include our latest adventure. But first, let's start where we last ended.
While staying at Patrick AFB, we took a day trip with a bunch of new friends from the RV Park to the nearby Navy UDT - SEAL Museum in Fort Pierce, Florida. This UDT (Underwater Demolition Team) and SEAL (Sea, Air, Land) museum was great! Before there were Navy Seal's, the military created the Underwater Demolition Teams to destroy beach landing obstacles in World War II. Their training was held here at Fort Pierce, FL. This museum has been open since 1985 and contains wonderful exhibits and the history of the SEALs. Although I had never heard of this museum before, I greatly enjoyed it and highly recommend it (if you like military history).

The next day, we met up with friends Bob and Joyce to try and tackle an "Escape Room". This is the second time we've tried to "escape" from one of these game rooms with them. An "Escape Room" is a new type of adventure game where participants have to solve various puzzles and attempt to "escape" from the rooms they're playing in. We had one hour to try and figure out all of the puzzles to obtain the correct combination to escape our hotel room. While the four of us worked better together than our first game (in Fort Collins, Colorado), this was a much more difficult room to escape from. In Colorado, we were only one puzzle away from escaping. Here in Sanford, FL, we solved around a couple dozen puzzles but still had about a dozen puzzles left to solve before escaping. Obviously, we failed to escape our room within the allotted hour. But we all had a lot of fun trying!
After staying at Patrick AFB for 4 months, we packed up and headed out. We enjoyed our winter stay at the RV Park. We made many new friends. We enjoyed the weekly "Tiki Thursdays", where many of us got together at the base marina "Tiki bar" and enjoyed snacks, drinks, and each others company. It was interesting listening to everyone's stories of their military careers. The weather was sunny almost the entire time, but a little humid for us.
Our next destination wasn't very far away. We moved a couple hours drive over to Disney World's "Fort Wilderness" Resort and Campground near Orlando. We were last here 10 years ago and had our youngest daughter, Cynthia, come out and spend a week with us at Disney World. This time, we had our eldest daughter, Leslie, and our two grand-daughters, Kaylee and Khloe, spend a week with us there. Fort Wilderness is a nice campground, but (being Disney) very expensive. Our nightly rate averaged $145 a night, just for a regular RV site! But the advantages of staying at Disney help justify the expense. We didn't have to pay the daily $25 auto parking fee, we had buses, boats, and the monorail to take us to the various theme parks, and Disney picked up and returned the girls from the airport. In addition, the girls could stay longer in the theme parks and Connie and I could return in the afternoon. Staying at another RV park would still be close to $100 a night, and there aren't many RV parks very close to Disney.

We spent 6 nights at Disney's Fort Wilderness campground. Day one was just an arrival and get settled day. Day two had all of us going to the Magic Kingdom park. After our first day of being hot and tired, Larry, Connie and Kaylee headed back about 3pm whereas Leslie and Khloe stayed for the firework show and dragged their butts home about 11pm. Day three was a Character breakfast at the Beach Resort for Connie and the girls and then a visit to Epcot Center. They had a Festival of Arts going on which was very exciting for Kaylee who is all about art! The three girls again closed down the park while Connie and I made it to about 4pm. Day four was a down day, and we sure needed it! All of us were pretty exhausted from the previous couple of days. Regardless, all 4 of the girls went to the Disney's Springs shopping area, where they spent time strolling around the shops and then headed to the Coca-Cola store for some soda tastings. Larry headed off to the pool and hot-tub. Day five was back at the theme parks. This time I got up early to see if I could snag us a boarding pass for the new Star Wars attraction while visiting Hollywood Studios. Sadly I was not lucky. Day six was a visit to our last theme park - the Animal Kingdom. Day seven was moving day, getting up at 3:15am for the girls to catch their flight back to Seattle, WA. Everyone had a great time and we made some wonderful memories. I just wish all of the theme parks weren't so busy. They were extremely crowded!

After our week at Disney World, we've moved again to "The Villages" in Florida. We're staying at the campground at the LazyDays RV dealer to get some work done on the motorhome. Our main slide-out has a hydraulic leak and "creeps" out. It only creeps out about 1" - 2", but needs to get repaired. We also have a 10" stress crack in the fiberglass body that will get repaired. We plan to be here for about a week, but time is something have plenty of now.