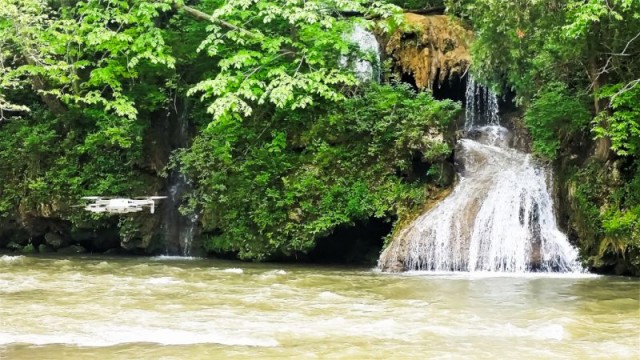 Over the past couple of months, we've had several campground reservations cancelled on us. We expected this due to campground closures because of the COVID-19 isolation policies. However, recently many states have started to reduce restrictions and many campgrounds (public, government, and military) have started to open again. We still had a reservation at the US Coast Guard station campground at Cape Cod, Massachusetts . We called a couple weeks before our arrival date and they verified the reservation was still valid. Our reservation was for May 18th, which was the same day the were re-opening the campground. All was good, unless they extended their closure.
While still at Joint Base Charleston, the week before our reserved arrival date at Cape Cod, we called again to verify the reservation was still valid and if they were still on schedule to re-open on the 18th. They said all was still good. So we decided to pull anchor at Charleston and start heading towards Cape Cod. We planned on it taking us 6 days to get there (we drive slowly). We left Charleston on Tuesday, May 12th. After driving several hours, we got a phone call while stopped for lunch. It was the Coast Guard at Cape Cod calling to tell us they were cancelling our reservation. What!!!
They explained to us that the Massachusetts Governor had an order in place that anyone coming in from out of state had to self-isolate themselves for 14 days. When we called, I explained I was driving up from South Carolina and wanted to insure our reservation was valid before we left. So they knew we were coming in from out of state. But why didn't they say something to us then, instead telling us everything was okay!!! Since we have lots of time, we asked of we could self-isolate once we got there. Nope, we can't and they are cancelling the reservation. With a bit of shock and frustration, we didn't know where to go. We had driven too far to turn back to Charleston, so we pressed on looking for a place to spend the night.

We ended up stumbling into a vacant, somewhat isolated, parking lot behind a mini-mall being renovated in the town of Smithfield, North Carolina. Planning to only spend the night, we did some research online for a destination to head for. We learned that the state parks in Pennsylvania were opening in 10 days. We had always said we would like to visit Pennsylvania again and spend a little more time there. We were last there 15 years ago and loved it. We were able to make a 14-day reservation in a PA state park, and another 14-day reservation in another PA state park. So we now had new places to visit for the next month. But where do we go for the next 10 days?
A little more online research and we found out that many public campgrounds in Virginia were opening again in 3 days. We made reservations at the Shenandoah Valley Campground in Verona, Virginia for a week. The parking lot we were staying the night in was isolated and vacant. We decided to just stay there for the next 3 days. Viola! We now had a plan for the next 38 days! Friends and Family have also offered places to stay in the coming months, so an extended plan is also starting to take shape.
With the dynamic situation of the COVID-19 restrictions being removed and more places opening, we're sure we'll have several options of places to visit and stay in the coming months. However, we're pretty sure our summer plans of visiting the Canadian Maritime isn't going to happen.

Here at the Shenandoah Valley Campground, they opened up to campers again, but don't have all of their services available. I can understand this, but they didn't discount the camping fees. My wallet just aches paying over $50 a night to park under their trees with little services available. But we're (sort of) desperate and needed a place to regroup. This campground served that purpose. We had hoped to do some touring of the Shenandoah Battlegrounds and the Blue Ridge Parkway, but most of it is closed. Besides, it's been raining most of the week. We took a drive to Thomas Jefferson's Monticello in Charlottesville, but it was also closed. The only problem we've had is with getting our mail. We had our mail forwarded to us a week ago. It hasn't arrived yet, and we're leaving tomorrow. We hope it's here tomorrow morning. Otherwise, I'll need to work out the forwarding of it, when it does arrive. Let's hope it's here tomorrow. Lesson learned - ALWAYS get tracking on all forwarded mail. It's easier to find out where it's at. This "not knowing" where our mail is can be a bit stressful.
We're happy and healthy, and glad to be on the road again. We don't have any other home, so we are following the "stay at home" guidelines. It's just that our home has wheels. Tomorrow, we'll be self-isolating in Pennsylvania.