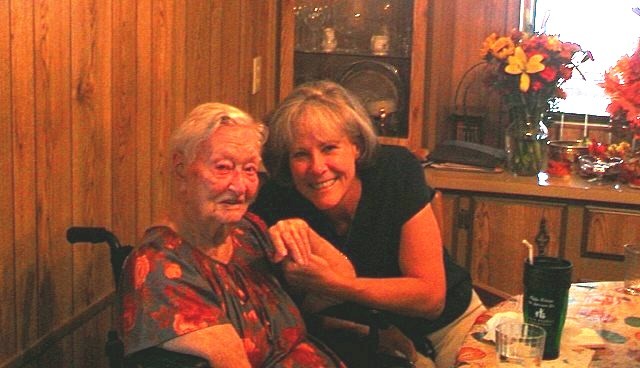 We have a heavy heart today. We lost our precious Grandma Cappie. She would have been 100 years old the end of October.
I have so many loving memories being with her; standing on a stool and stirring and spooning out the cookie dough, playing on the piano, ironing the handkerchiefs and pillow cases, homemade ice cream (she LOVED ice cream!) Easter egg coloring parties....
No set date for the Celebration of Life, but I'm hoping it will be on her birthday.
I am happy that she is finally with the love of her life, she had missed Grandpa Pat so much.
RIP Grandma Cappie and give Grandpa Pat a big hug from me.