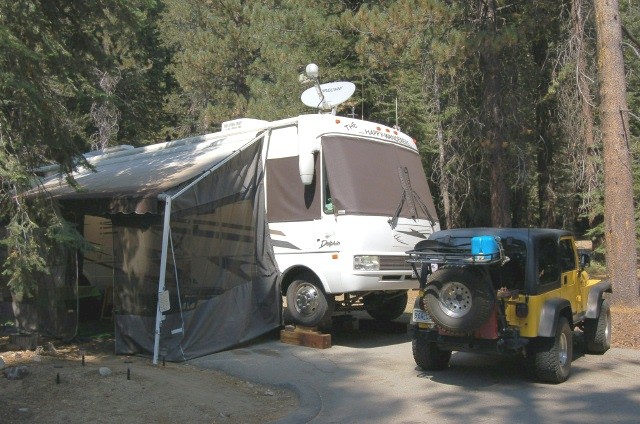 09/17/08: Kinnikinnick Campground, Huntington Lake, CA: I realized I never included a photo of our host site at Kinnikinnick campground. In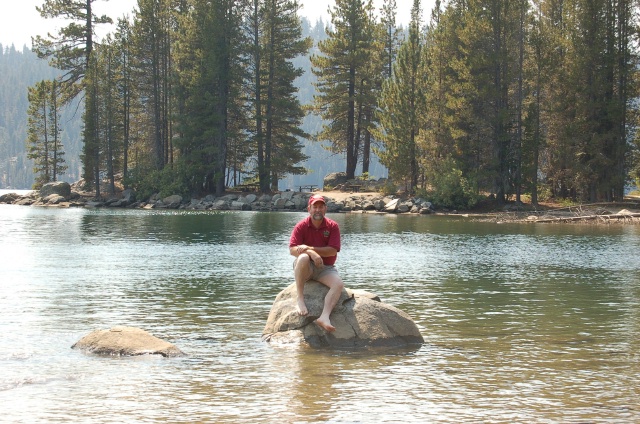 order to get satellite signals, I needed to move the motor home far forward in the site to clear the trees. Our large satellite dish is actually getting an Internet satellite AND a DirecTV satellite. So it has to be clearing trees in two different directions. As you can see from the photo, the RV site isn't level at the entrance, so the front of the motor home is WAY in the air! But it's worked for the past 5 months - it just looks pretty funny with the front wheels a couple feet in the air.
We just finished our two days off. A couple days ago, we had a pleasant picnic on the lake. Although we work and live on the lake, we haven't taken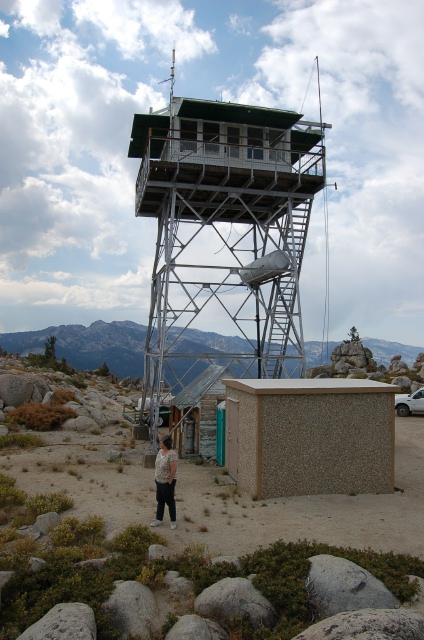 the time to "enjoy" using the lake. Yesterday, we took a long day drive circling the Kaiser Wilderness. This 90+ mile drive took us far back into the forest with beautiful views. Unfortunately, forest fires in the area (over 100 miles away) created smokey conditions, so the views were not as great. But it was a nice day for a Jeep drive with a relaxing picnic.
09/11/08: Kinnikinnick Campground, Huntington Lake, CA: Being the slow season, work has slowed down, but not as much as expected. The weather is perfect and we're still getting many campers coming through the area. Connie has moved into the office to get some knowledge of how the office and store operate. at times, it can be extremely boring! At other times, it's very confusing. We'll start closing down a few more campgrounds next week, then most of the remainder of them after October 1st. Our portable office is being removed around October 10th.
In preparation for next year, we were invited to attend an Operations meeting in Reno the middle of October. Just about everything will be closed here, so we can attend this planning meeting. We'll also get the chance to visit our new area(s) with Larry's boss.
09/1/08: Kinnikinnick Campground, Huntington Lake, CA: The website was down for the past few days. I tried to update a portion of the site which didn't work out too well. It actually brought the site down. But as you can tell, we're back in full operation!
Today, being Labor Day, is the last busy day for campers. They're already packing up and leaving and the campgrounds will be quiet for the next couple of months. We enjoy this time of the year at the campgrounds. After a busy summer, we're glad to return to a quiet life here without the various camper problems. We didn't have any serious problems this year, but it's still frustrating to work so hard keeping the campgrounds clean and safe, only to have a few jerks trash the place, distrurb everyone all night long, or disregard every rule we have. But that's all over for this season! We saw old camper friends that we met last year, and made a few new ones. It's rewarding to have campers look us up when they come up here, then invite us over for dinner. These small tokens of appreciation make up for the jerks. Not only are the campers leaving, we already have fellow workers starting to leave. Since everything goes into slow mode, we don't need as many workampers hanging around. We had 7 workers leave today. But Connie and I are hanging around until almost the very end. We don't plan to leave the mountain until October 25th. We hope there's no early snow storms!
We've got good news and bad news to share with you. The bad news: About 10 years ago, we brought home the best dog you could ask for.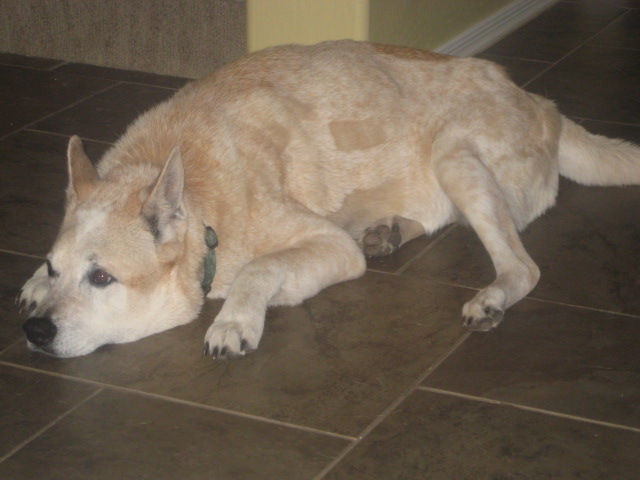 You'll see and read about "Gidget" in some of our old travel logs. She loved to go hiking, 4-wheeling, and geocaching with us. When we started fulltiming almost 4 years ago, Gidget stayed with her proper owner, our daughter Cynthia. However, within the past six months, her health had greatly deterioated. The vet could never tell us what was wrong, and all tests came back negative. It was a mystery, but Gidget kept getting worse. Finally, Cynthia made the difficult decision and agreed to relieve Gidget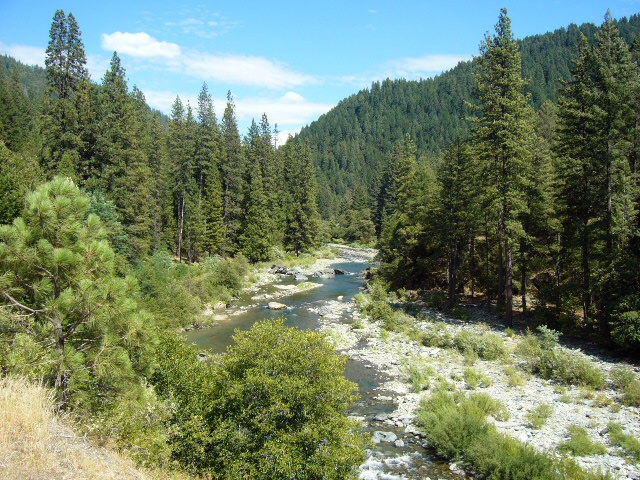 of her pain. Gidget was recently "put to sleep". She'll be forever remembered and missed. -- The good news: We've been accepted to return next year with our summer employer, California Land Management. However, Larry received a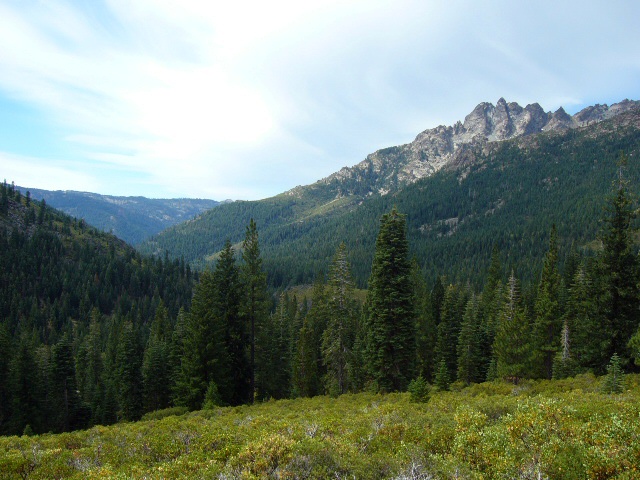 promotion to an "Operations Manager" position. We'll be working in the Northern California area in the Tahoe National Forest. Larry will be managing 37 differnet Forest Service campgrounds, group areas, and day-use areas. This involves over 580 campsites with about 17 employees. We're excited to accept this new challenge and opportunity. Part of the initial challenge is hiring camp hosts and a few maintenance people. If you're interested in being a camp host next year, This email address is being protected from spambots. You need JavaScript enabled to view it.. You get a free camp site, paid for all hours worked, it's fun, great scenery, and great locations.